Legutóbbi hozzászólások
P.K.:
2017-08-21 20:00:38
A szülő beleegyezését kell kérni mivel a gyer
Béla:
2011-12-01 19:53:56
Gratula! Mi egy olyan filmen dolgozunk a Szilágyi
Zoli:
2011-12-01 19:52:26
Nagyon jó a szakkör a József Attilában, a gyer

Film premiers in the Tabán Mozi
Last week we presented in the Tabán Mozi our project's - named "Csinálj filmet, éljük meg együtt" - selected movies. The therapeutic process lasts one year. More than 50 children from the Children's home Aszód, Hűvösvölgy and Szegletkő choosed three shortfilm to the premiere among theirs films. The works sponsored by the Norwegian Civil Fundation. Our work also helped volunteers and the Ökotárs and Autonomy Foundation. Thank you!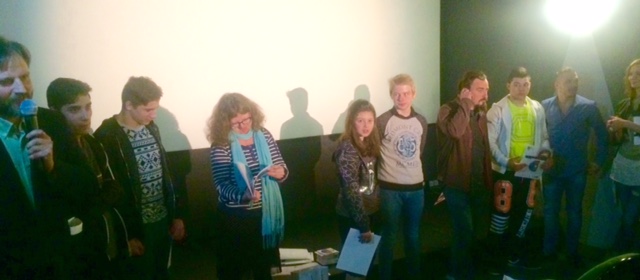 Gyerekszem Közhasznú Művészeti Egyesület
gyerekszemfesztival@gmail.com
Fax: +36 1 7874 012
Adószám: 18127272-1-41
Bankszámlaszám: 11600006-00000000-24191254
Bírósági végzés: 7.PK.60.394/2007/5
Send e-mail